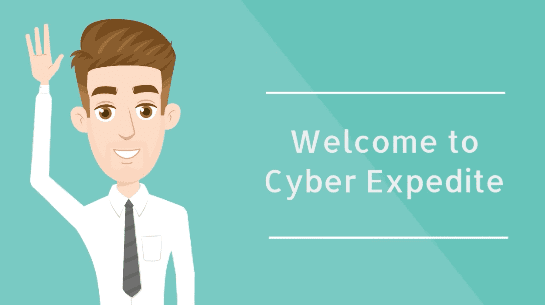 Under the hood!
Terms and Conditions
These terms and conditions are the contract between you and(Cyber Expedite) ("us", "we"). By visiting websites owned and operated by Cyber Expedite Limited, you are bound by the conditions within this document.
We are registered in Ireland and operate under "CyberExpedite Limited", registration number 693031, registered office "Unit C1, Nutgrove Office Park, Rathfarnham, Dublin 14".
You are: Anyone who uses our website.
By creating an account with us you are deemed to have read and accepted these terms and conditions here within.
Please read the following terms and conditions carefully, if you don't agree please do not accept or create an account on our website.
2. Disclaimer and Liability
Cyber Expedite is not a cyber consultancy company, nor do we provide legal or regulatory advice. Our websites and services are provided to guide and inform only and are provided without warranty express or implied.  This information should be considered a guide only. We connect you to service providers who will carry out the service required and you are bound by their terms and conditions. We are in no way responsible or provide any warranty to the completeness or effectives of your engagement with the chosen service providers. By choosing to avail of our services, access our website or login to our secure areas you are deemed to have read and accepted these terms and conditions. If you choose to engage with a service provider you do so directly with them, Cyber Expedite Limited is in no way responsible or deemed to have entered into any contract.
4. Payment terms
Payment terms are immediate and carried out through a PCI complaint and secure means through an iframe to our payment provider Stripe. Currently we only accept payments through this means, however we may introduce additional payment facilities in the future.
We will provide a receipt to you through the registered email user.
6. Terms of use
By using our service below you agree to the following terms of service.
1.    You are bound by our terms and conditions as described here within this document.
2. Once you create an account and validate your email, you will see detail about the products we offer, we only send your completed Cyber Build to the Service Providers you choose, you will not receive a copy. However, you can of course control and see summary details about the transaction on your dash page.  
3.    We offer this information as a guide only and provide a mechanism to automatically generate your scope document, we also provide as part of a single transaction the ability to connect with service providers who may be in a position to carry out the required works.
4.    We give no guarantee you will be able to find a satisfactory proposal or receive a proposal at all.
5.    However, we are here to add value and will leave open any transaction for 30 days which will allow you to resend or continue your engagement.
6.    You are forbidden from using our content to engage in separate engagements outside of the original transaction.
7.    You are forbidden to disclose our content outside of your company and the service partners engaged through Cyber Expedite Websites.
8.    You are forbidden to publicly display our products details, or output to any unauthorised party.
9.    We will protect your data in line with our Security and Privacy Policies which state how we intend to protect and secure your data in line with current legislation, i.e. GDPR or applicable data protection laws.  
1. Definitions.
Content: means all data, whether contextual, visual, audio, that is hosted on our website.
Users: anyone who accesses or uses our websites or services we operate.
Intellectual Property: means all intellectual property owned by us whether  registered or unregistered remain the property of Cyber Expedite Limited.
Our Website: All websites owned and operated by Cyber Expedite Limited.
Services: means all services available for you to purchase or subscribe to.
Service Providers: are companies registered on Cyber Expedite platforms that offer Cyber security, information Security, managed services or technology deployment etc to user of our site.
3. Copyrights, IP and Confidentially Clause.
 All material whether contextual, visual, audio, is the property of Cyber Expedite Limited, all rights reserved.
With exception to any content or logo or brands that are owned by the relevant service provider who are registered to use our services.
All content hosted on our site, or used to fulfil our services remain the property of Cyber Expedite Limited, by using our site you agree not to copy, publicly display or use our content to imitate our service or disclose  our content to any party outside you and the chosen service parties engaged through our process.
5. Cancellation
Unfortunately due to the way in which our service works, we provide access to our IP (Intellectual Property) in the form of workflows which contain valuable content to Cyber Expedite Limited. However, if a technical fault occurs and you are unable to complete the transaction please contact us through the get in touch form and we will review the case.
7. Specific T&C's for Service Providers.
1.    In addition to the terms and conditions here within, Service Providers are also bound by the following.
2.    By subscribing to our website your company's information gathered at registration will be used to try and connect you to potential opportunities.
3.    It is the service provider responsibility to ensure your details, including services offered etc are up to date and arcuate.
4.    We offer only one year terms and you will be provided the ability to renew automatically if you choose. If not your registered company email address will be used to inform you prior to your subscription lapsing.
5.    As our mission is to support local economies and local service providers operating within the relevant jurisdiction, only service company's with registered offices will be displayed in the primary result window.
6.    However, service providers can register with the site if they choose to do so, if they don't operate in the relevant jurisdiction they will be shown only in the secondary results.
7.    We commit not to rank or rate service providers and will provide no mechanise to do so on our platforms.
8.    We will however provide and filter service companies based on their service offering. i.e., we will not show a consultancy service provider if they do not provide firewall Managed Service.
9.    We will also provide a mechanise to allow users of our platforms, means to index and search the data, i.e. by "number of employees", "Partnership levels", "Certifications", or keyword search etc.
10.  We offer no guarantee neither expressed nor implied that you will be engaged by any user of our platforms. We offer no refund or cancellation and your subscription will end once the one year term has lapsed.
11.  We will not disclose to any unauthorised individuals (outside of Cyber Expedite  Limited employees) any information relating to how many opportunities any service provider has availed of.
12.  However,we may if we wish disclose anonymised data relating to the use of our service.
Service Providers Join today
Join our community and help organisations defend today to protect tomorrow.
30 Day Window to Secure Service Providers
We'll leave your Cyber Expedite build open for 30 days to ensure you get the right service provider, or if your requirement gets delayed.